This Week
Buying a Car
A car purchase is a high-stakes deal for just about anyone. This week, we'll cover strategies for finding the best car and successfully negotiating the best overall price.
Featured Topics
Explore content and videos from the MoneyRight team.
Tools and Resources
Try our calculators, assessments and data tools.
Financial Wellness Courses
Make real progress in less than an hour.
19 minutes
Get Started
Credit reports and scores, credit vs. debit cards, reading your credit report, plus more.
Credit vs. Debit Cards
Credit and debit cards each have pros and cons. When should you use each?
Credit Reports and Scores
Credit reports and scores determine the rates you pay when borrowing and can affect your ability to get certain jobs.
Risks and Benefits of Credit Cards
Credit cards offer benefits for many consumers, but it's important to understand the risks of unsecured credit.
Building Credit
Understanding the decisions and behaviors that can lead to improved credit scores.
Understanding the Credit Card Act of 2009
How the new regulations work to protect card holders.
Reading Your Credit Report
A detailed description of what to expect and look for when viewing a credit report.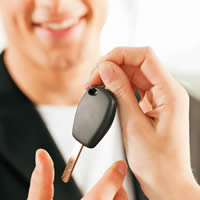 26 minutes
Get Started
From choosing a make and model to financing a purchase, topics every consumer should understand when buying a car.
Buying a Car Introduction
An introduction to the basics of this major purchase and responsibility.
Choosing a Make and Model
A look at four important factors to consider when choosing a car: fuel consumption, insurance rates, reliability, and depreciation.
The Total Cost of Ownership
Understanding the many costs associated with owning a car - from financing to taxes.
Buy or Lease?
Understanding the pros and cons of vehicle leasing.
Financing a Car Purchase
How a loan affects the total cost of buying a car.
Evaluating a Used Car
How to "do your homework" before buying a used car.
Setting a Target Price
How to set a realistic target price for both new and used vehicles.
Negotiating Price
Know what to expect when negotiating the best deal.
Avoiding Surprises
Think the negotiating is finished when you agree on a price? Here's how to negotiate dealer extras and extended warranty pitches.
Common Mistakes When Buying a Car
Twelve common mistakes to keep in mind when shopping for a car.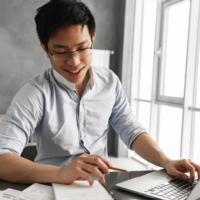 48 minutes
Get Started
Explore the process of starting a new business from estimating start up costs to hiring employees.
Is Entrepreneurship For Me?
Entrepreneurship is the act of starting and running a business, which brings both potential benefits and risks.
Conducting Market Research for a New Business
Market conditions play a crucial role in the success of a new business and involve factors such as consumer demand, competition, and economic growth.
Business Start-Up Costs
Starting a successful new business requires careful planning and budgeting of both one-time and ongoing costs.
Writing a Business Plan
Creating a business plan is a crucial step for starting a new business, whether it is a small home-based operation or a venture-backed tech company.
Choosing a Business Name
Choosing a business name is a critical step in starting a new company since it affects the company's brand identity, customer recognition, plus more.
Choosing the Legal Structure for Your Business
The legal structure of a new business is an important decision with both tax and legal implications, so it's important to choose wisely.
Registering a New Business
Starting a new business involves registering with state, federal and sometimes even local governments.
How to Finance a New Business
Finding capital for a new business can be challenging, but there are a number of options to consider.
Business Cash Flow, Profit and Loss
Understanding a business's financial cash flow and overall profit or loss is critical for ensuring its long-term success and financial stability.
Establishing Business Credit
Business credit is a record of a company's financial history used to evaluate its creditworthiness.
Your Responsibilities as an Employer
As an employer, there are several responsibilities you must be familiar with in order to avoid potential legal issues.
Business Taxes
Understanding and managing taxes are key to every business owner or self-employed individual.
Buying an Existing Business or Franchise
Buying an existing business or a franchise are two options for entrepreneurs looking to start a business quickly. Let's explore the potential pros and cons of each option.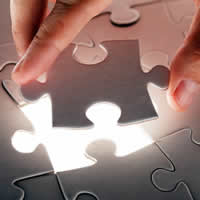 20 minutes
Get Started
What you need to know to start making a long-term financial plan, from getting married to planning for retirement.
Medical Care Planning
How to make sure your wishes are followed in a medical crisis.
Financial Planning
Learning the "how" and "why" of short-term and long-term financial planning.
Estate Planning
Wills, trusts, and other end of life issues.
Creating a Will
A will is the cornerstone of the legal framework of an estate plan, and everyone should have one.
Powers of Attorney
Everyone faces the possibility of temporary or permanent incapacitation. Make sure your wishes are followed.
Talking About Money
A look at some of the financial considerations of getting married.
Planning for the Unexpected
Planning for unexpected events, including accidents, death, and even the possibility of divorce, are all part of a responsible marriage.
Trending at MoneyRight
Want to learn more about membership in GreenState Credit Union?
Chat with us at GreenState.org or call one of our member specialists at 800-475-6728 to learn more about all the benefits of membership in GreenState Credit Union.
Want your employer to become a GreenState Partner (and gain access to additional benefits for all employees)?
Tell us and we are happy to start a conversation!